Playstation 1 MODE Install service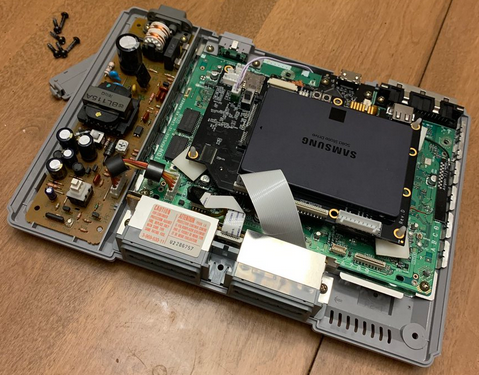 Playstation 1 MODE
Ps1 MODE install service form:
You need a MODE unit: Purchase MODE for PS1.
Attention:
This kit is only compatible with PU-18, if the SCPH is 5001 check that it also have the PU-18.
Open your Playstation console and verify that your Motherboard revision is PU-18
Example :
Features:
• Supports SCPH-550x and SCPH-500x model Playstations with PU-18 motherboard revision
• (except some early SCPH-5001 models that use PU-8 motherboard)
• Compatible with PS1Digital HDMI mod
• Fully supports Redump image sets
• Modchips must be removed (MM3, Mayumi, PsNee, Old Crow, etc.)
• Compatible with PS-IO Switchboard
• MODE fully supports the LibCrypt protected games.

For more info: Check user manual.
PlayStation 1 Mods
Memcard PRO: A playstation 1 memcard with infinite virtual cards Purchase.
Playstation pico psu : Allows external power supply which consumes less power, runs much cooler and safer (optional comes with a fan).
I replace all the old main motherboard smd capacitors with high quality solid state capacitors
Ps1 recap service
Only motherboard
For PSU I suggest directly replace for PICO PSU